The primo of North Italy, Risotto is a creamy, yummy dish that can leave one asking for more.  Though it might come across as a simple rice dish, the process involves careful considerations of correct ratio and measurement of rice and also the type of rice. Made with Italian short-grain rice variants this dish has become a staple in many household across the globe.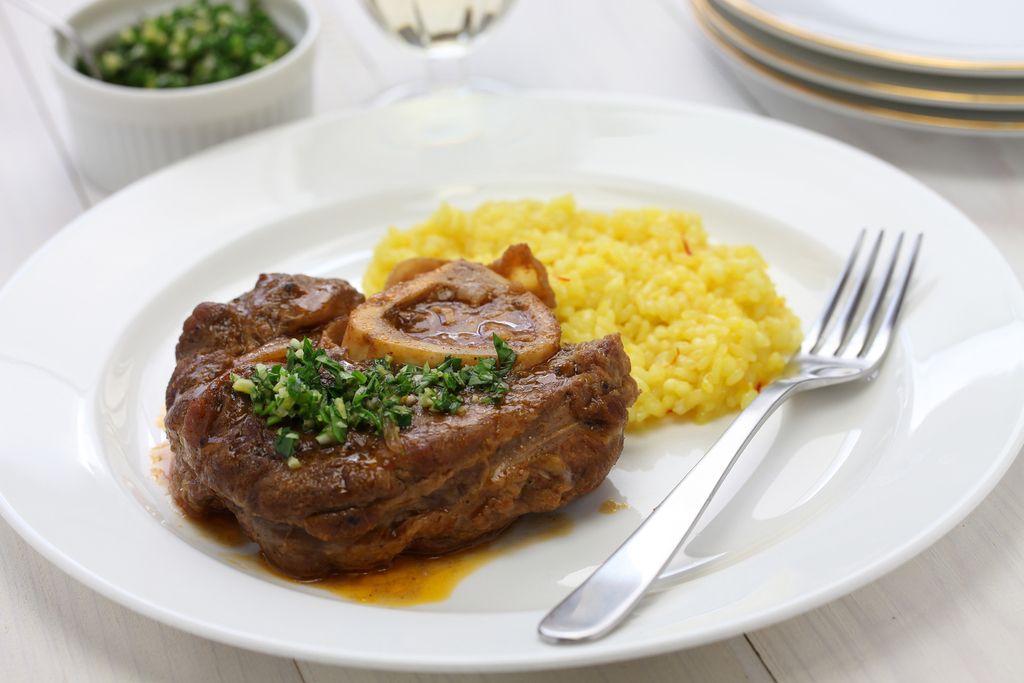 Ingredients
Extra virgin olive oil.
½ cup of thinly chopped shallots.
1 cup of Arborio rice or Short grain white pearl rice.
¼ cup of dry white wine or Vermouth.
Some saffron strands.
2 cups of chicken stock.
Sea salt as required.
Freshly ground peppercorns as preferred.
½ cup of nicely grated parmesan cheese.
Some cold butter.
Prep Time: 10 minutes.
Cooking Time: 7 minutes.
Process
Keep a wide mouthed cooker vessel on a low heat to warm up the container. Add desired amount of extra virgin olive oil. Toss in the finely chopped shallots of about ½ cup in to the oil and sauté. Pour in 1 cup of Arborio or short grain white pearl rice and stir well until onions brown with caramelised aroma. Include few strands of saffron in the mix. Sauté this for about 2-3 minutes until there is a nice aroma of the rice and olive oil.
This Risotto is cooked in onion and olive oil to ensure each grain of rice is coated with a thin film or fat that is called Tostatura. This process is of quoting rice grains with fat is known as Soffritto.
Add ¼ cup of dry white wine and2 cups of chicken broth to the sautéed rice. If you use homemade chicken stock the risotto will taste good. Now to the boiling rice broth add fresh ground peppercorns as per your taste. Sprinkle desired quantity of sea salt into the boiling rice broth. Keep stirring the broth continuously.
Put the lid and pressure cook the rice broth on medium flame for about 7 minutes. After the cooking time turn off the heat and let it cool. Once the steam goes off remove the lid, stir the boiled risotto with a wide spatula. Sprinkle finely grated parmesan cheese on to it and a big piece of cold butter to the hot risotto. Give it a nice stir.
The parmesan cheese and cold butter will bind the risotto for a creamy texture. The rice broth mixes well with the cheese and butter. Check seasoning and salt. If you feel, you can add a pinch of sea salt or some ground peppercorns. Garnish the hot Risotto with any herb of your choice like thyme or mint.
The risotto must be well cooked to al dente. As rice has a creamy texture and yet bit firm to eat, also grains are separated well in the creamy texture. This is a very basic, simple Risotto Alla Milanese. You can churn out various versions of this basic Risotto by using Mushrooms, Peas, Baby carrots, Zucchini, Lemon and pepper etc.